Attention MacPass Customers:
MacPass cards will no longer be accepted after December 31st. The Mackinac Bridge previously updated their toll system, switching to MacPass sticker tags. We encourage you to switch to the MacPass sticker ASAP to avoid any issues as we approach the end of the year. 
The camera images are configured to automatically update every 60 seconds (one minute).  The time stamp indicates the last captured image. If your browser does not display the most recent image, you may need to refresh your browser by pushing Ctrl + F5.
Camera #1 from Administration building looking south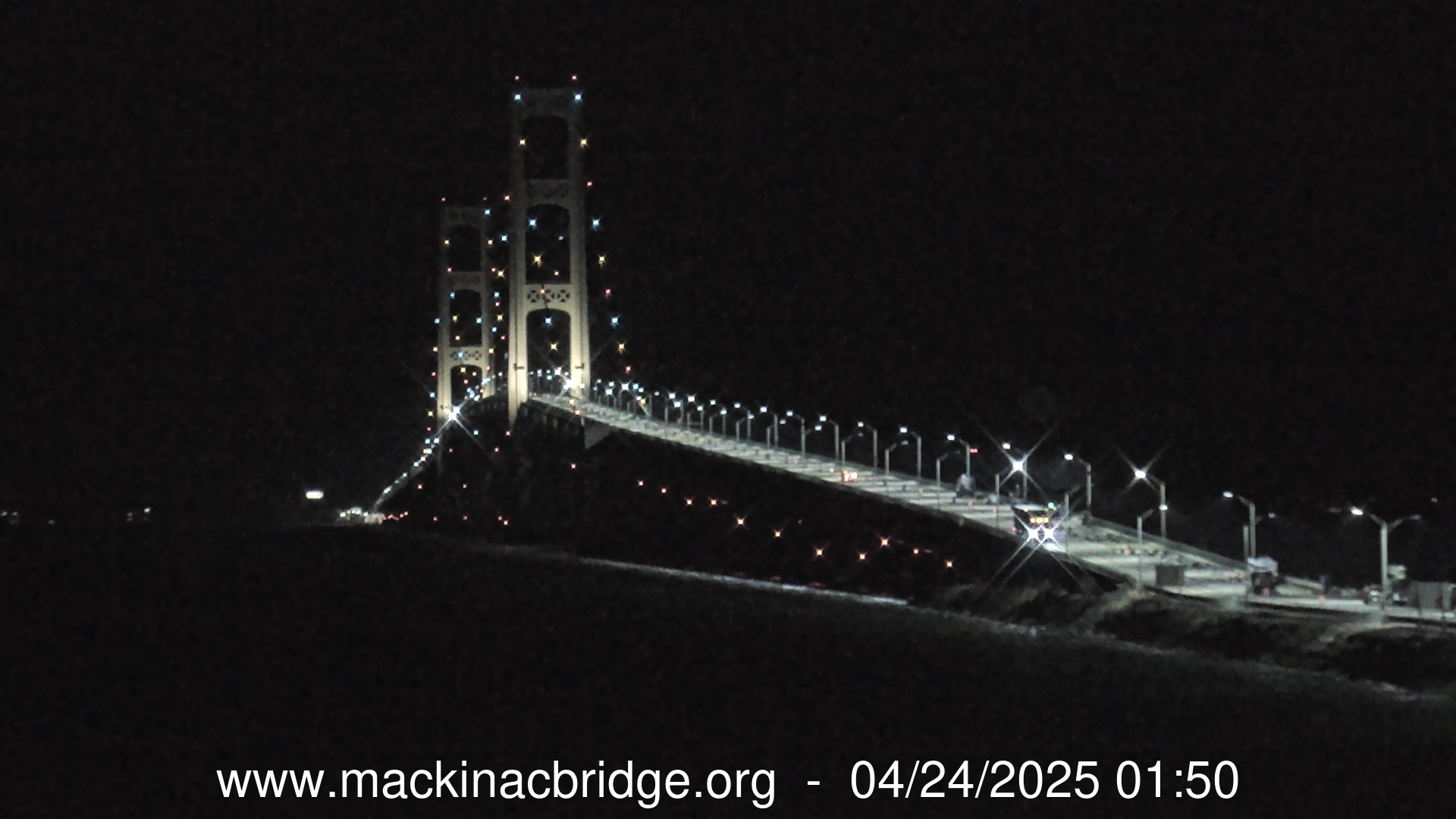 Camera #2 from dock in St. Ignace looking south

Camera #3 from Bridge View Park in St. Ignace looking south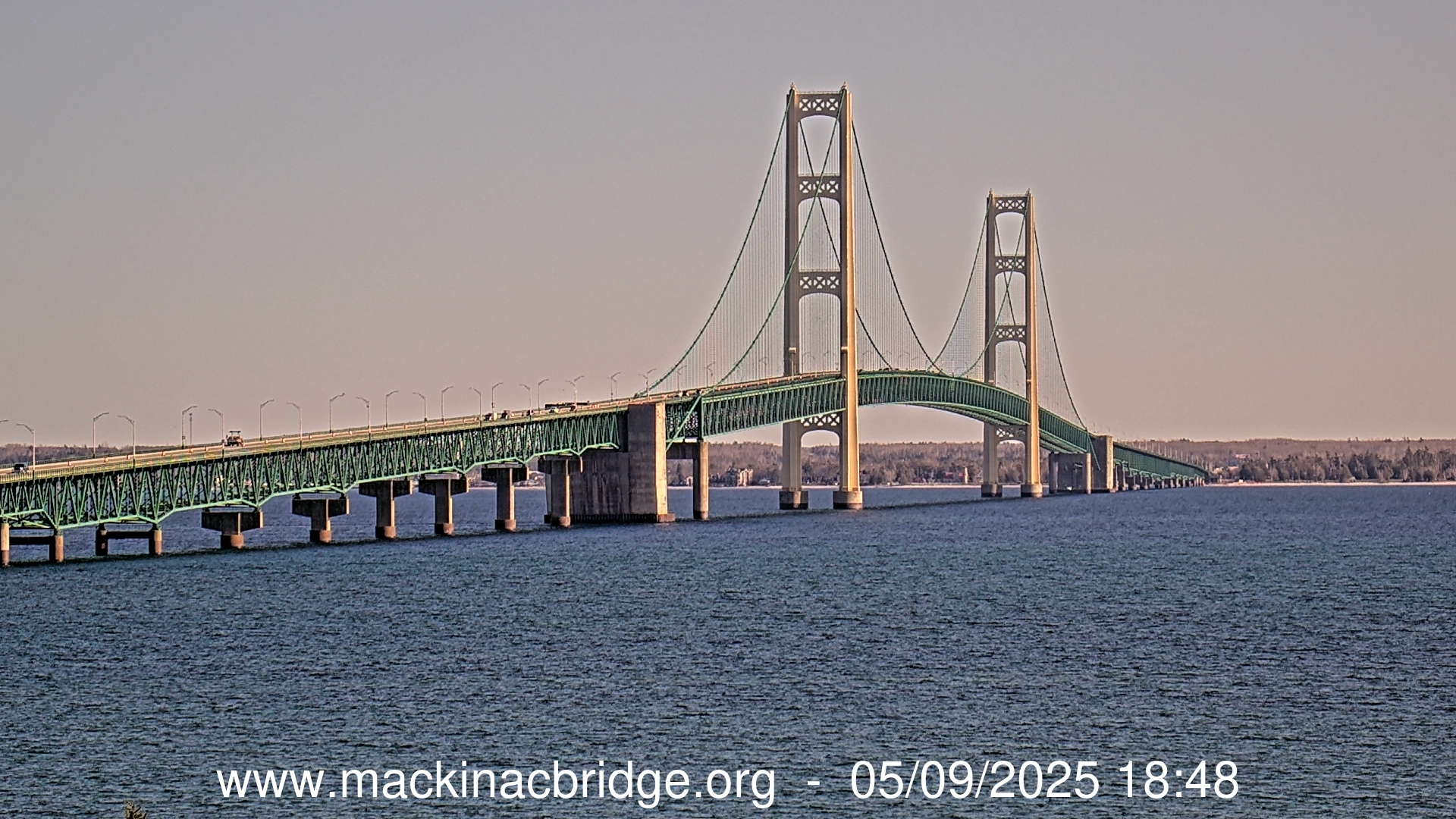 Camera #4 from Mackinaw City looking north