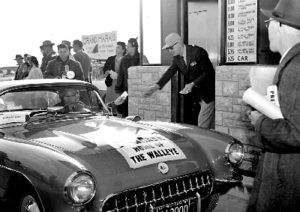 Passenger Vehicles
MacPass 
Transport Services ("Drivers Assistance Program" available 24/7 for all vehicle types)
Download Quick Facts & Tolls Brochure
The Mackinac Bridge Authority reserves the right to determine whether any vehicle is of unusual or unconventional design, weight, or construction. The Mackinac Bridge Authority also reserves the right to determine the crossing charge for any such vehicle of unusual or unconventional design, weight, or construction.
---
Passenger Vehicle – $2.00 per axle or $4.00 per car
Passenger car, van, motorcycle, station wagon, SUV, pick-up truck, and school bus. (A van is a two-axle four tire vehicle not primarily intended for carrying cargo or commercial goods.)
All Others – $5.00 per axle
Vehicles not meeting passenger vehicle characteristics including but not limited to tractor trailers, buses, motor homes and step or cube vans.
All vehicles will be classified by the lead vehicle. Anything being towed will be charged the per axle rate of the lead vehicle with the exception of the Motor Home towing an auto, the towed auto will be charged at the auto rate.
Mackinac Bridge Authority MacPass
All pre-paid toll accounts at the Mackinac Bridge are now called MacPass. For more information on the Mackinac Bridge MacPass visit the MacPass website.
---
Transport Services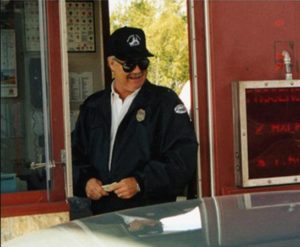 The Mackinac Bridge Authority provides transport services for pedestrians, bicyclists and snowmobilers who are not allowed to cross on their own. Fees are:
| | |
| --- | --- |
| Passengers | $3.50 |
| Bicycles | $5.00 |
| Snowmobile and driver* | $15.00 |
| (Extra passenger) | $3.50 |
*Service available 8am-8pm
7 days a week
The Mackinac Bridge Authority has a "Drivers Assistance Program" available 24/7 for all vehicle types. The program provides drivers for motorists who are uncomfortable with driving across the Mackinac Bridge. If you are traveling northbound, pull over on the wide shoulder of I-75 located immediately after the last exit (Jamet Street) to Mackinaw City. If you have a cell phone you can call 906-643-7600 to ask for a driver or there is a phone booth near the fence at that location. Instructions for using the phone are posted in the phone box. If you are southbound, just ask a toll collector for assistance. There is no additional fee for this service. If you have questions, please call 906-643-7600.