Back To Search
The 10th Annual Mackinac Bridge Antique Tractor Crossing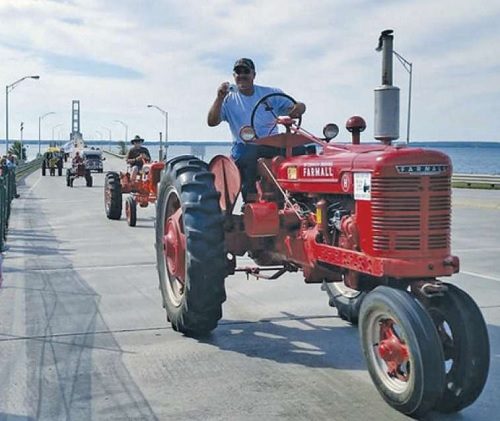 Friday, September 8, 2017
The 10th Annual Mackinac Bridge Antique Tractor Crossing drew an amazing 1,326 tractors on Friday, Sept. 8. Each year the event, sponsored by Owosso Tractor Parts, has grown and evolved.
This year's event started Thursday, Sept. 7, with staging of tractors on the Mackinaw City side of the bridge. The tractors began crossing at 9:30 a.m. Friday, with Little Bear Arena in St. Ignace as the destination. The event culminates in a parade in downtown St. Ignace on Saturday, and fireworks at dusk.
For more information on the event, visit mackinacbridgecrossing.com.