Mackinac Bridge Authority delays toll increase two more years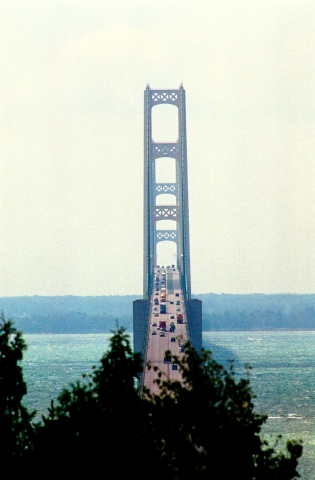 Citing improved financial projections and aggressive maintenance work extending the service life of the bridge, the Mackinac Bridge Authority (MBA) has again delayed the next planned toll increase at least two more years.
The decision came today during the MBA board's regular meeting at Mackinac Island's City Hall.
"This postponement of toll increases is really a testament to the remarkable work the employees of the Authority have done in maintaining the bridge. The MBA has made the bridge operation as efficient as possible, reducing energy consumption, administrative costs, self-insurance, and expanded electronic tolling," said MBA Board Chair William H. Gnodtke."Those efficiencies, paired with increased revenues and an unrivaled maintenance program, put our operation on solid financial and structural footing."
Even with delaying the planned toll increase for two more years, financial projections show the bridge should have sufficient funding based on current trends. The MBA will reassess the toll rate increase schedule again in 2016.
A significant factor in the financial projections is anticipated capital maintenance work on the bridge, which has been greatly reduced by ongoing maintenance work, deck repair projects and not using road salt in the winter. Special emphasis has been expended in addressing enforcement of truck spacing, weight and speeds. Prior to the planned suspension deck replacement project, the MBA will perform another study to determine if the deck will need replacement or can be further extended through preservation work.
In July 2013, the MBA voted to keep 2014 toll rates at the 2012 level, which includes a per-trip toll of $4 for passenger vehicles. The decision also rolled back commuter costs to 2012 rates. In December 2007, incremental toll increases were implemented between 2008 and 2013, with future action hinging on existing 2013 revenues.
In other business, the board welcomed two new members appointed by Gov. Rick Snyder to six-year terms on the Authority: Matthew E. McLogan, of Grand Rapids, and Barbara Arens, of Bloomfield. McLogan and Arens replace former members Murray D. Wikol and Robert C. Struck.
The 56-year-old Mackinac Bridge is maintained, and continues to operate, exclusively with toll revenue. All toll rates can be found at www.mackinacbridge.org.